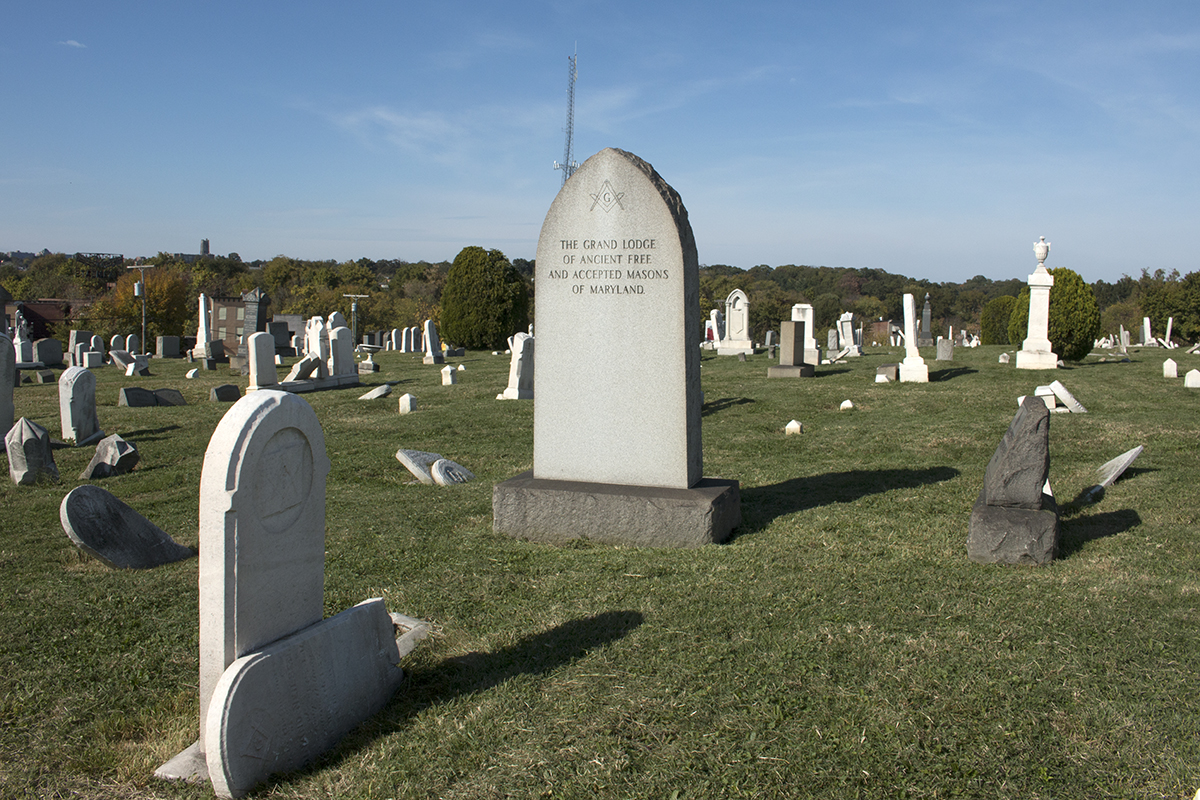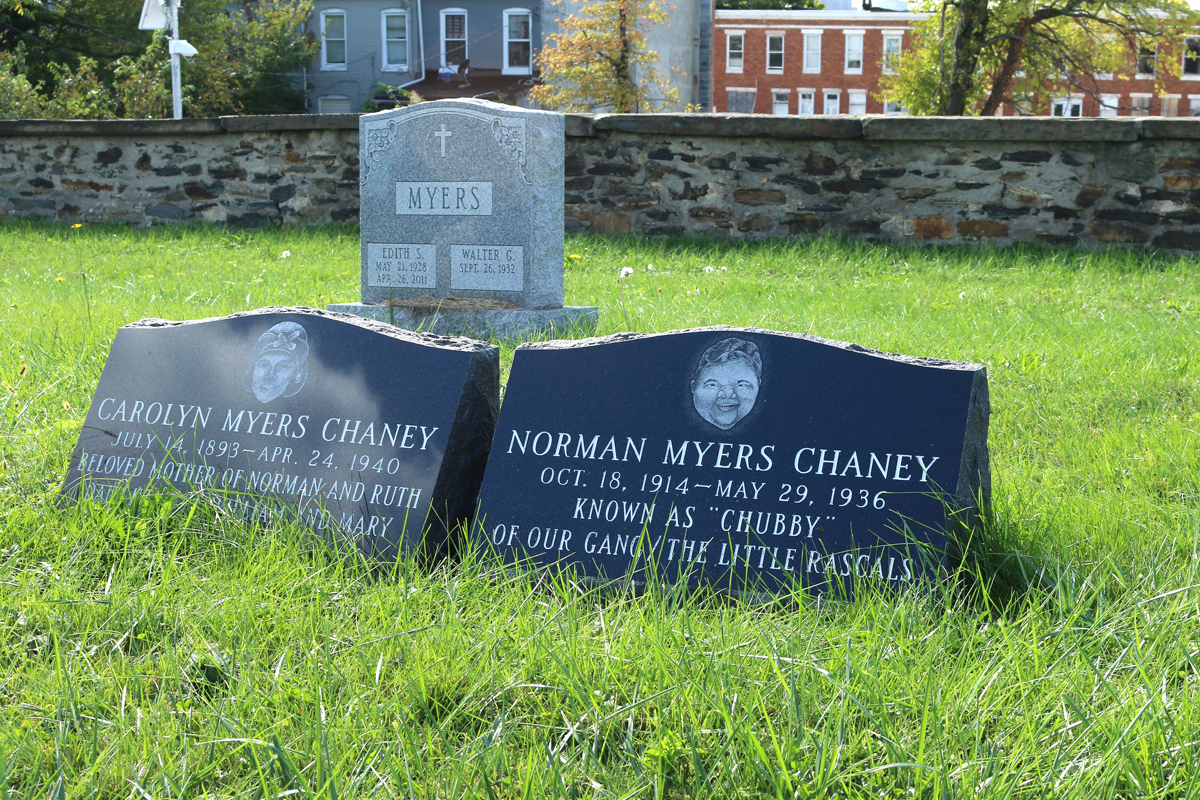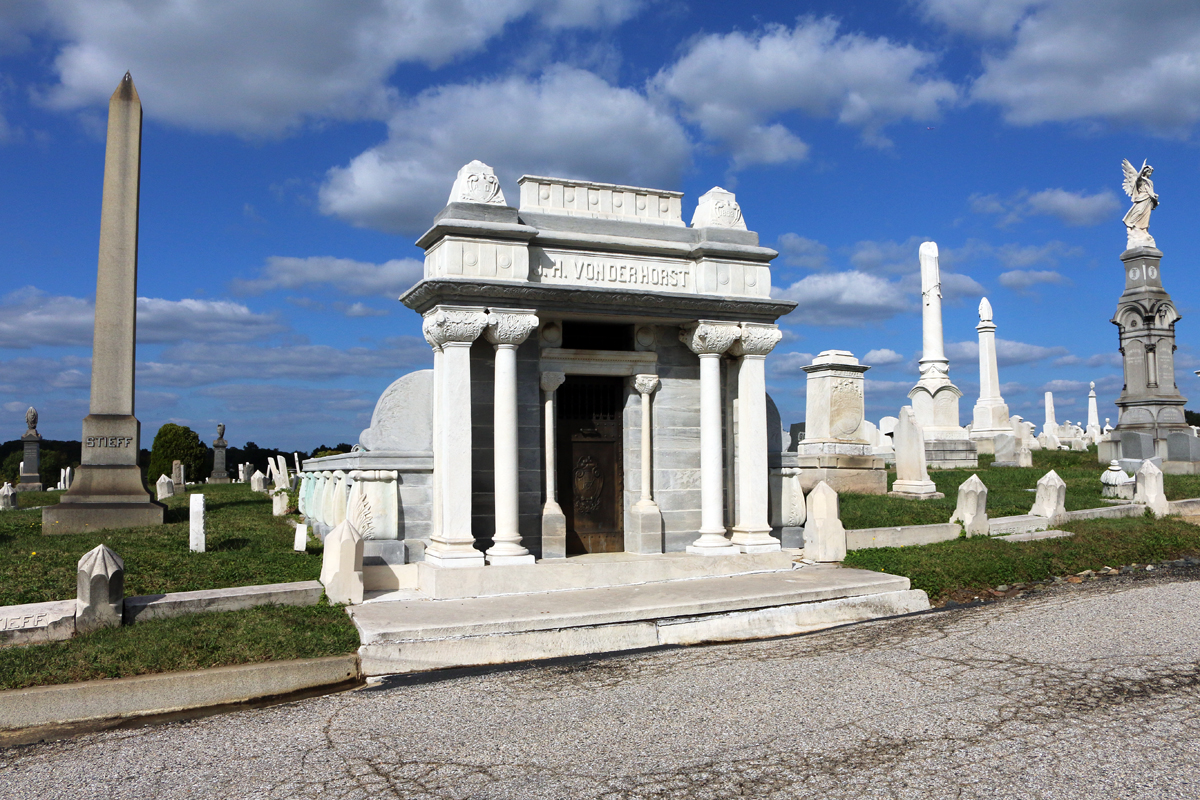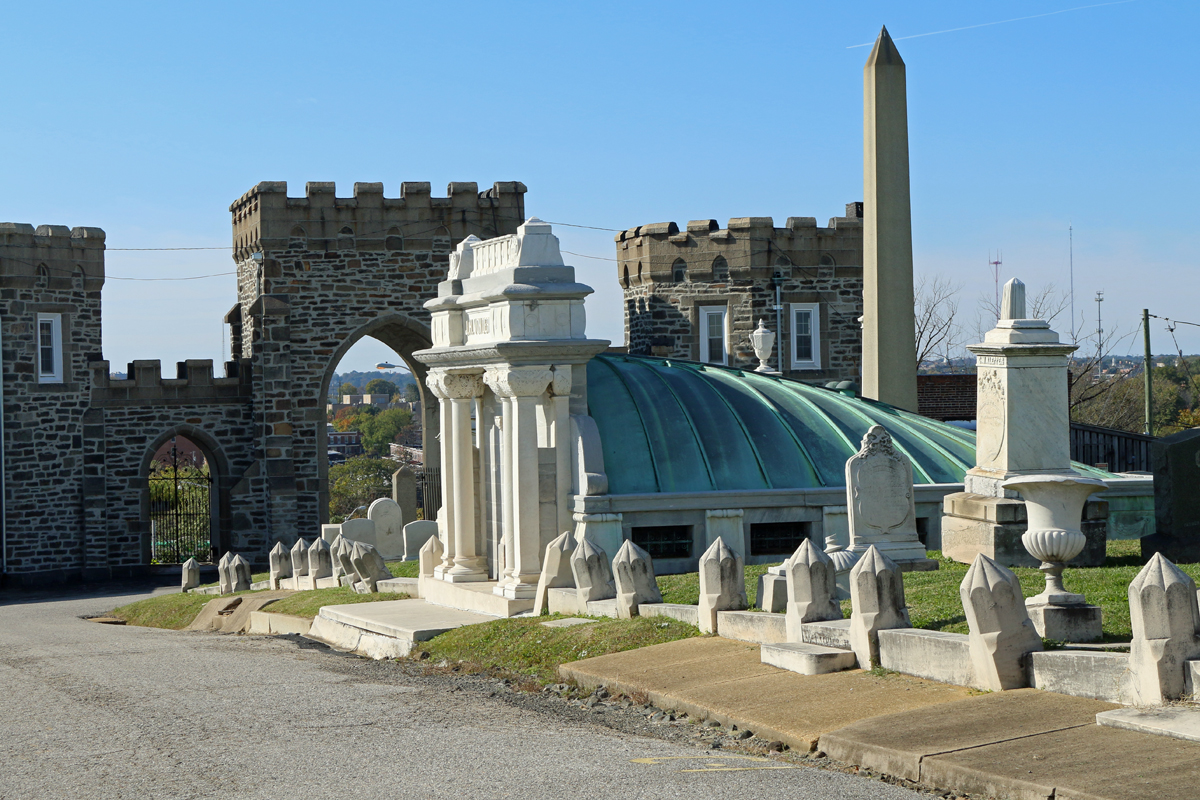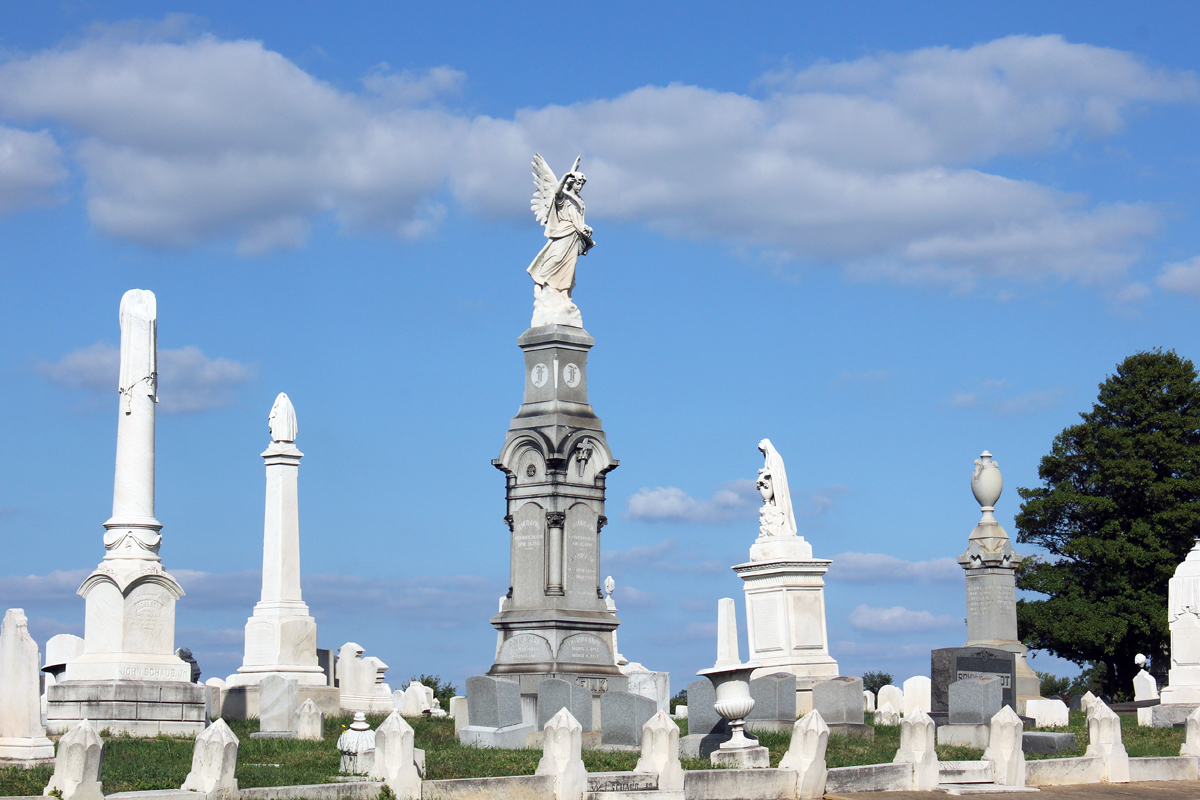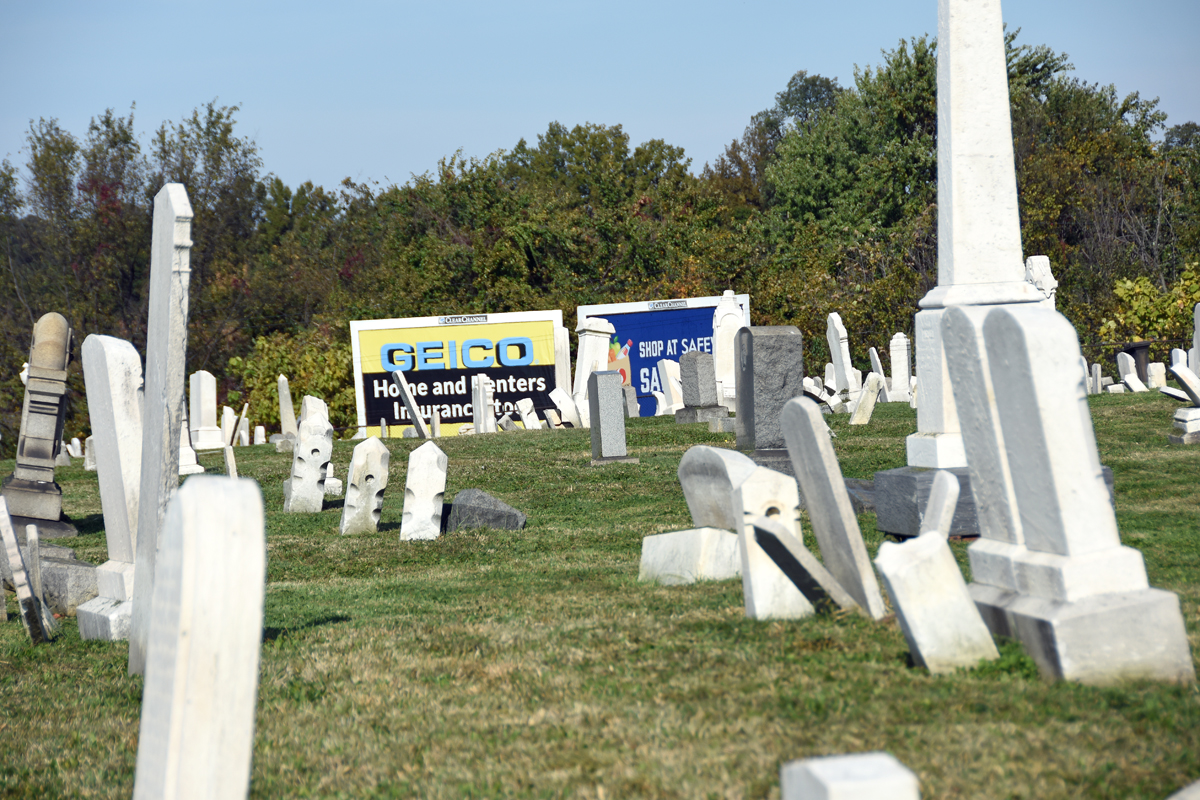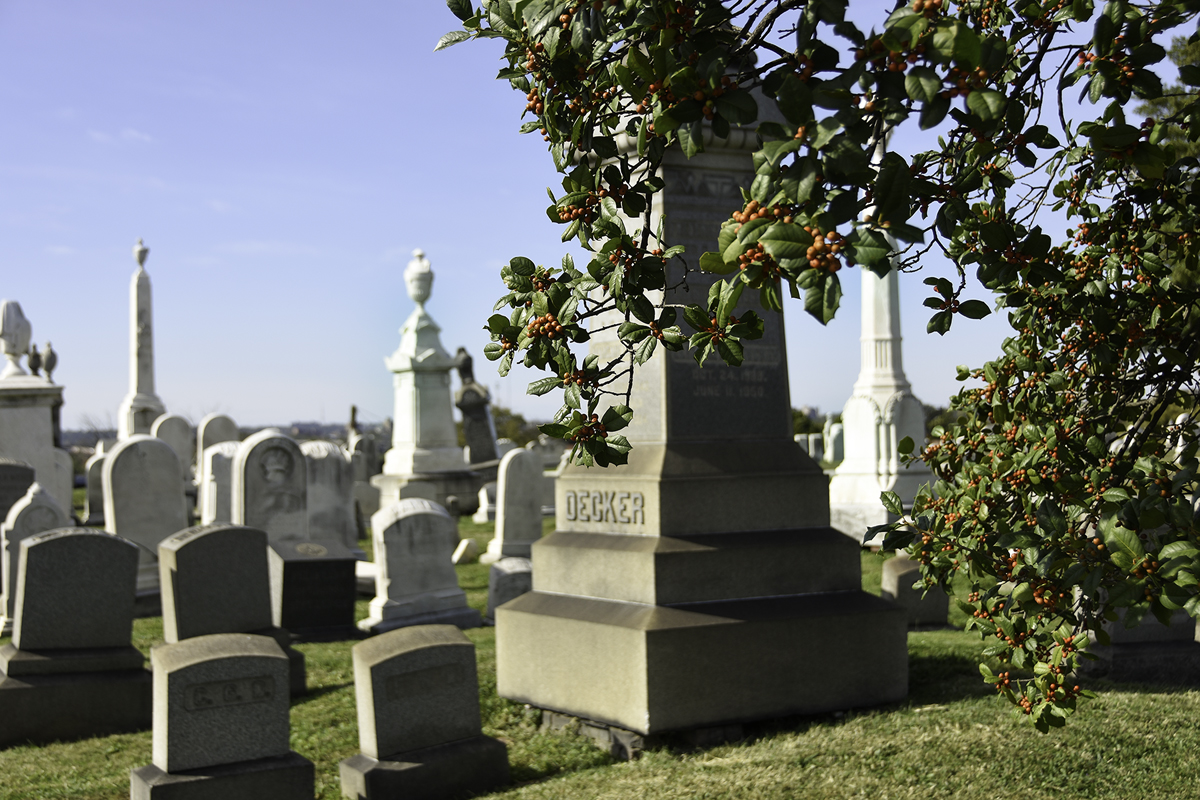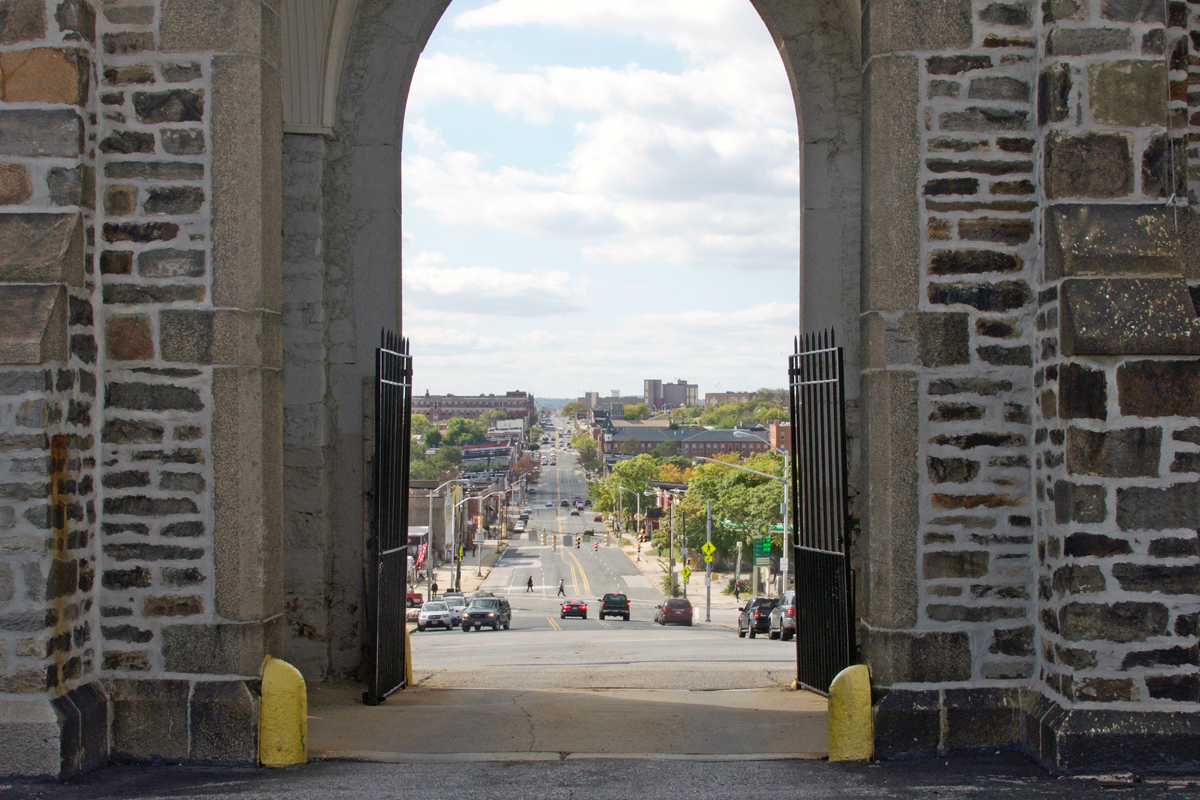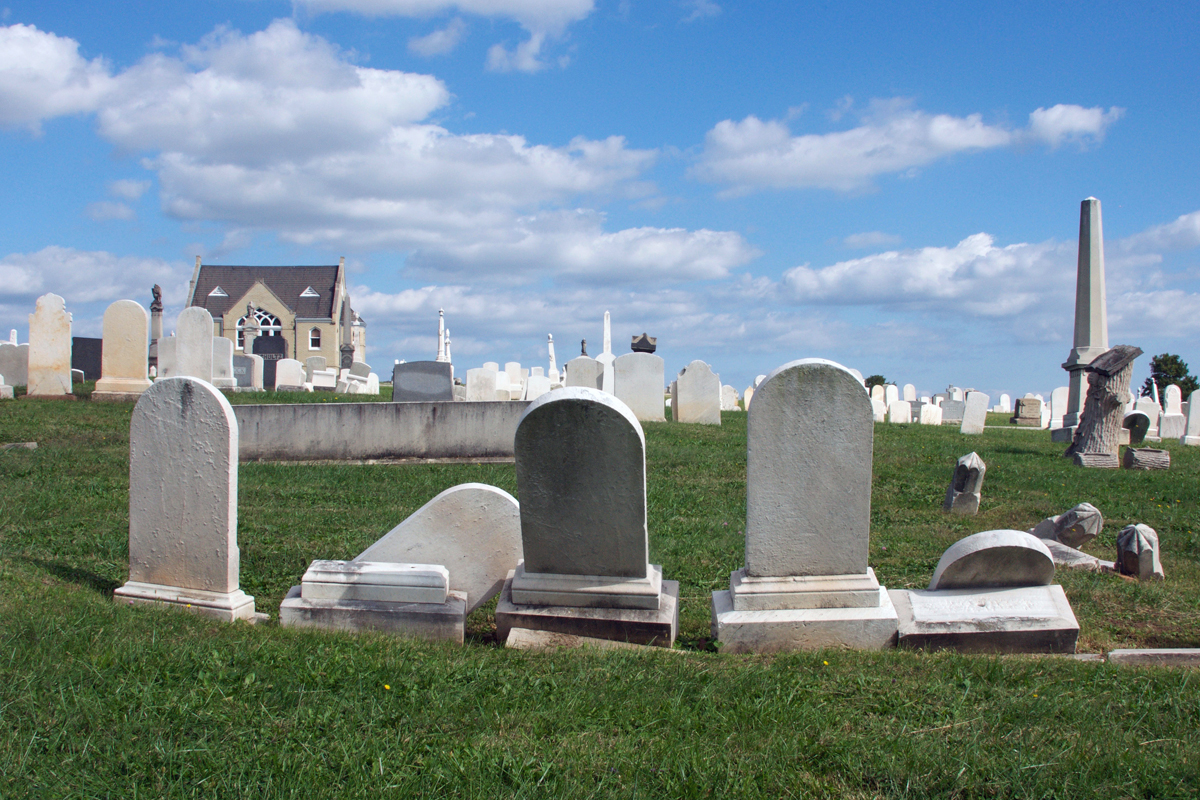 Baltimore Cemetery's stone gateway towers above the place where North Avenue meets Bel Air Road in northeast Baltimore. Modeled after England's Battle Abbey, the gateway divides one of the city's lesser-known burial grounds from the streets and row houses that developed around it since the first burial took place there in 1850.
Baltimore Cemetery's nearby Green Mount Cemetery may be known for scholars, artists and Baltimore's upper echelon. In Baltimore Cemetery, however, you are more likely to find the gravesites of northeast Baltimore's working and upper middle classes as well as a number of prominent businessmen.
The cemetery's founders designed and priced for this clientele. At its beginning, eight by ten plots cost $10 – 15 and accommodated four graves.
Ben Lavender, the first President of the Office of Baltimore Cemetery, paid for a notice In the Baltimore Sun on November 18, 1850. He described the success of the cemetery since its opening and justified a small cost increase for plots:
"On the first of March last, the Baltimore Cemetery Company presented its prospectus while their grounds were entirely unimproved and the organization of the company in its infancy and proposed . . . to establish a cemetery that should meet the public want in all respects."
He went on to describe the founders' "promises" that were already in progress, including the ongoing construction of the gateway, mausoleum and chapel. He also pointed to the completion of Plank Road leading into the cemetery, as well as numerous plantings and an Omnibus line from the office into the cemetery.
In those beginning years, those buried there included many of Baltimore's German population. The founders and workers of the city's busy 19th-century breweries are especially well-represented, including the Vonderhorsts, whose distinctive family site pays homage to their influence. They were brewers as well as the owners of the Baltimore Orioles in the late 1800s.
Other notables Baltimore names here include Stieff cousins, Charles Maximillion who designed and manufactured pianos and Charles Clinton whose silver settings have graced the dinner tables of many Baltimore families.
T.V. and movie aficionados frequently pay respects to Norman Myers "Chubby" Chaney, a Baltimore-born child actor who played in 19 of the Our Gang movie series as a portly and charming neighborhood boy. He died at 21 and was buried in an unmarked grave until Detroit rock musician MIKAL raised US $4,500 for a new stone, unveiled in a November 12, 2012 public ceremony.
Baltimore Cemetery doesn't have the manicured gardens and shaded knolls that you'll find in some other local resting places. Instead, on these elevated grounds, you'll find a collection of Baltimore's sports players, historical figures, industrialists and others who now forever overlook overlooking a unique vista of Baltimore's skyline.
Visiting there: Baltimore Cemetery
Bibliography
Baltimore Cemetery: a little-known and dignified site, Jaques Kelly, The Baltimore Sun, 5/24/13, accessed 10/7/17
To the Lot-Holders in the Baltimore Cemetery and citizens generally, Ad placed by Ben. A. Lavender in the Baltimore Patriot, 8/7/1852
In Death Remembered, The Baltimore Sun, Back Tracks by Carleton Jones, unknown date
Baltimore City Paper, 9/17/2003